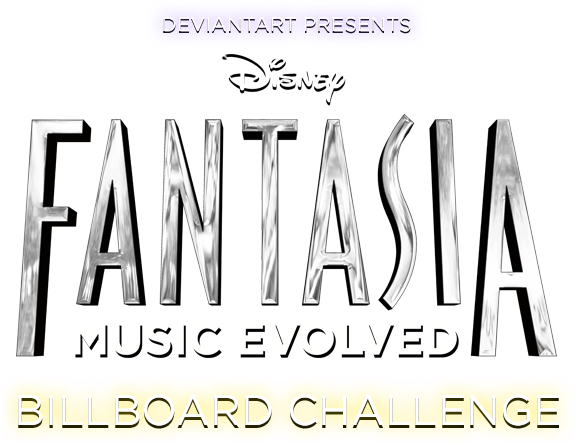 You know the lyrics — now turn them into art!
The original "Fantasia" exploded classical music into fabulous animation sequences. Now it's your turn to illustrate lyrics from Frozen, Lady Gaga, and Lorde as a celebration of the release of the Fantasia: Music Evolved video game. The marriage of music to image is as natural as music inspired by image. Let these extraordinary lyrics move and inspire your art. Take as your subject one of the three lyrics provided from Frozen's "Let It Go," Lady Gaga's "Applause," or Lorde's "Royals" and turn it into art! Each lyric can inspire a million visual interpretations, from literal to abstract—we want to see yours!
Musically Inspired Deviations
View the rest of the custom gallery
here
Step 1
Choose one of the following lyrics as inspiration for your work. You must include which song musically inspired you in the description of your entry.
Lorde
Royals
"And we'll never be royals. It don't run in our blood.
That kind of luxe just ain't for us. We crave a different kind of buzz."
Lady Gaga
Applause
"Pop culture was in art, now art's in pop culture in me.
I live for the applause, applause, applause."
Frozen
Let It Go
"It's funny how some distance makes everything seem small.
And the fears that once controlled me can't get to me at all!"
Rules & Judging
Rules
CHALLENGE BEGINS AT 12:00AM (PT – LOS ANGELES TIME) ON NOVEMBER 7, 2014 AND ENDS AT 11:59:59PM (PT – LOS ANGELES TIME) ON NOVEMBER 16, 2014.
• Characters of any kind are not allowed. Do not reproduce the name of the song or the lyrics in your entry. Don't include Lady Gaga, Lorde, or Demi Lovato in your entry.
• Entrant must be at least 13 years old as of November 7, 2014.
• Entrant must be a resident of the United States. Individuals located on United States military bases wherever located may also enter.
• Entries must be received by 11:59:59PM (PT – Los Angeles Time) on November 16, 2014 and be submitted through the contest gallery on deviantART;
• Membership to www.deviantart.com is required to enter the contest. Membership to www.deviantart.com is free;
• The work must be submitted as a single .JPG or .PNG file approximately 2,000 pixels in width and 550 pixels in height.
Judging
The three winning entries will be selected by deviantART staff. The judges will use the following criteria in whatever degree the judges believe appropriate:
• Effectiveness as an illustration or inspiration from the lyric chosen by the Entrant for the Work
• Overall impact of the Work
• Originality and artistic skill
Please read the Official Rules for more details on judging.